India is a country known for its culture and traitions & it's fairly clear that the biggest state promoting it, is Rajasthan and as a result biggest contributor to tourism. It has cities like Jaisalmer, Udaipur, Abu but above all it has Jodhpur, the heart of Rajasthan.
Mehrangarh
Jodhpur, also known as Marwar, is a

city in the Thar Desert of Rajasthan, The Heritage of India. Its 15th-century
Mehrangarh Fort
is a former palace that's now a museum, displaying weapons, elaborate royal palanquins (sedan chairs) potraits and paintings. The fort is situated 410 feet above the city and one can book a cab from
jodhpurcabservice.com
to cover such distance. It is suggested that you hire a guide during the visit because he'll able to guide you through all the cultures and traditions of fort and would wind up in about 1 hour through entire fort.
Nearly 2 mins away from fort at lawaran rests a cenotaph in
Jaswanth Thada
, one should surely add it in places to visit because it gives chills in nerves by observing the resting history of beauty so above the ground. Just like fort one should have a guide on his tour to this epic & as for time constraint it won't take more than half hour to complete the visit. Next up is the world's best Hotel in
Ummed Bhawan
, and as said and I quote, "the mesmerizing beauty will force you to forget your wife and you won't be able to do anything but forget", set on 26 acres of lush gardens, this elegant hotel lies 10 km from Mandore Garden.
The visit here would nearly take 30min provided you do not order food but I assure you after the visit you'll able to answer why it is World's Best Hotel.
Furthermore, jodhpur is no short of lakes the Balsamand Lake covering 5km of jodhpur & Kaylana Lake covering 8km of jodhpur are crafted right in the middle of valley to depict the amazing artists of Jodhpur's past. The lakes each will take upto 1 hour of your time but definitely make it worthwhile.
For some more ethnic culture you are welcome to visit Ghantaghar, the high towering clock at sunset is going to sum up your day as the most beautiful you've ever lived.
This is place is lively and the market nearby is filled with ethnic jewellery costumes etc. and as a result the duration of visit depends upon one's shopping abilities.
For some leisure time one can also take a trip to Mandore, Rawan's in-laws' house. It sure does depicts Heritage of that time. It also has a garden and amusement park for kids to play-in.
If you wish for a stay in Jodhpur for a day or two and wish for some
| | |
| --- | --- |
| | Circuit House Rd, Jodhpur, Rajasthan 342006 |
| | Circuit House Road, Jodhpur, Rajasthan 342006 |
| | Circuit House Road, Jodhpur, Rajasthan 342006 |
| | 5, Residency Road, Jodhpur, Rajasthan 342001 |
| | Khasra No.53, Near Vidhyashram Public School, Village Uchiyarda, Jodhpur, Rajasthan 342027 |
| | Opposite to Military Officers Quarters, Benayakiya Road, Shikargadh, Jodhpur, Rajasthan 342015 |
| | Ghambhir Sagar Farm, Jhalamand, Jodhpur, Rajasthan 342005 |
| | Near Kailana Lake, Jodhpur, Rajasthan 342003 |
Now, Since you're already here to visit the epic epitome of culture you must know the culture ain't the only thing jodhpur is famous about, Jodhpur is also an international hub for Spicy Food. Jodhpur is the King without a crown in whole world if it comes to taste. Jodhpur has a variety of unchallengeable. For say Mirchibada, the mischievious dish will make you bite your fingers off your hands. The most famous in the business is Surya Namkeen, hire a cab from
jodhpurcabservice.com
from anywhere and go visit the Namkeen shop. Similarly, for Samosa, the original rajasthani, you would want to go to Shahi Samosa at nai sarak, near ghantaghar. There are certain other things like pani puri, the taste will sway your tummy for 'yummy-ness' and tongue for 'spicy-ness' Agra Chat Bhandar, lasan ke kofte from Arora namkin, the one thing everyone craves for. You would wish you were born here.
If you don't like spicy, don't be sad, if its Jodhpur you've come in for a treat the Gulab Jamun from Chaturbhuj will definitely take the no.1 spot in your my favourite food, its just not end there, Lassi from Mishrilal Ji Hotel will tell you how tasty can curd turn into, for Rasgulle you would want Samsosa House because theirs are spongy than sponge, then there's Katli form Janta and Jodhpur Sweets will make you feel precious, peaceful and pure. And to cap the day off the brilliance and chilling taste of Rabdi at Cycle Market. O
ne can also go to Shastri Circle where there is a lane of delicious street food but remember either you must have a big diet or you have a digestion tablet because you won't be able to stop eating
. Do visit, its place for everyone's dream specifically foodieeee dreams…
It just does not stop there, Jodhpur will amaze you, come and see for yourself.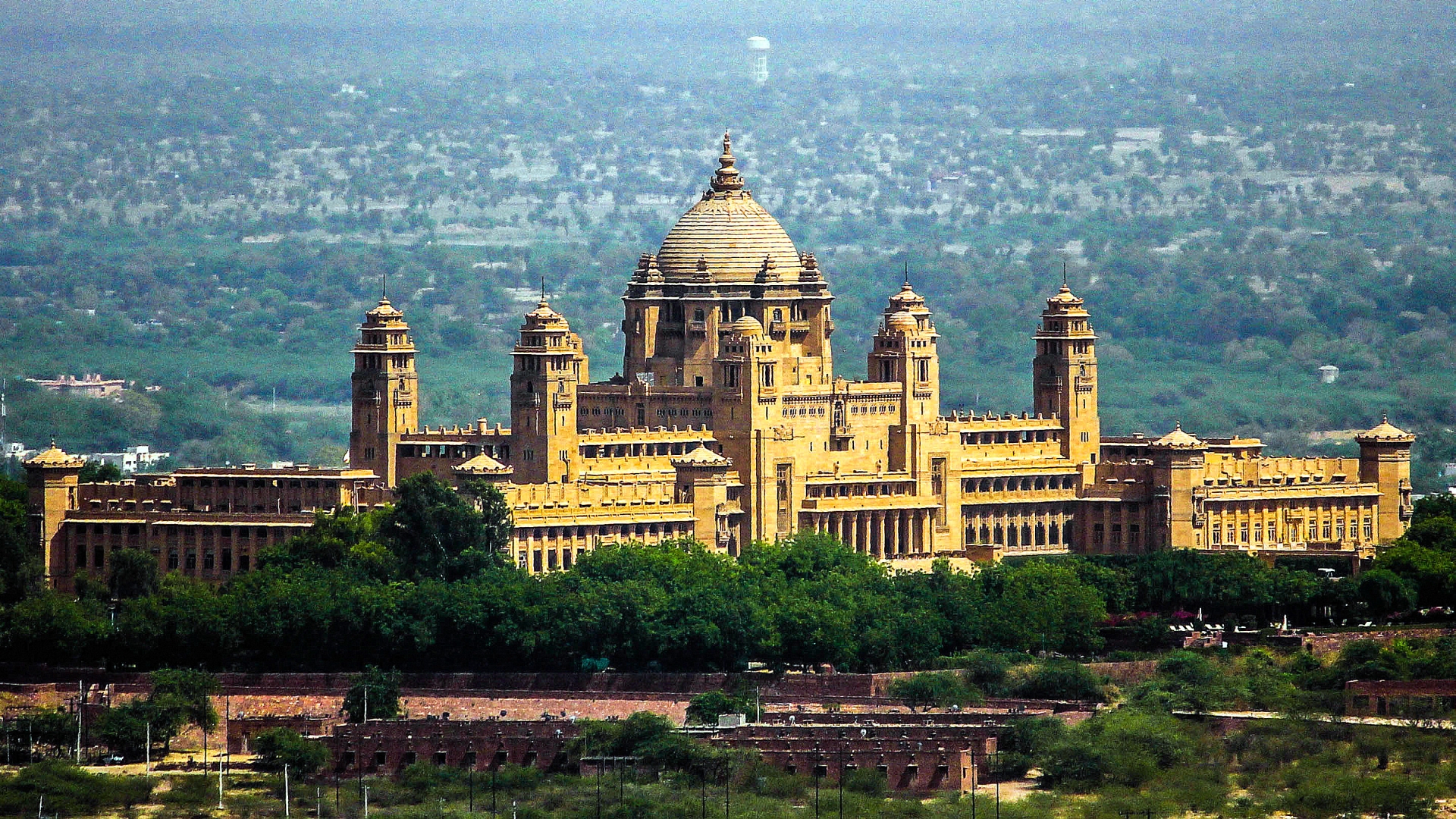 Jodhpur Cab Services is leading
Cab rental service
provider in Jodhpur. Now you can easily book your Favorite Car, Taxi or Cab in Jodhpur
at very cheap and affordable price.
Jodhpur Cab Services
provides a complete dynamic solution which makes your journey enjoy full and hassle-free. We have well trained,courteous chauffeurs and they are thoroughly knowledgeable about all domestic and rural area routes. We provide 24*7 support for your
cab, car and taxi rental needs
and queries.
Jodhpur Cab Services
having complete
taxi cab services
using the latest equipment and technology to facilitate the travel of individuals in and around the city of Jodhpur,Rajasthan.Jodhpur cab services
is trusted and
best car taxi service company in Jodhpur.